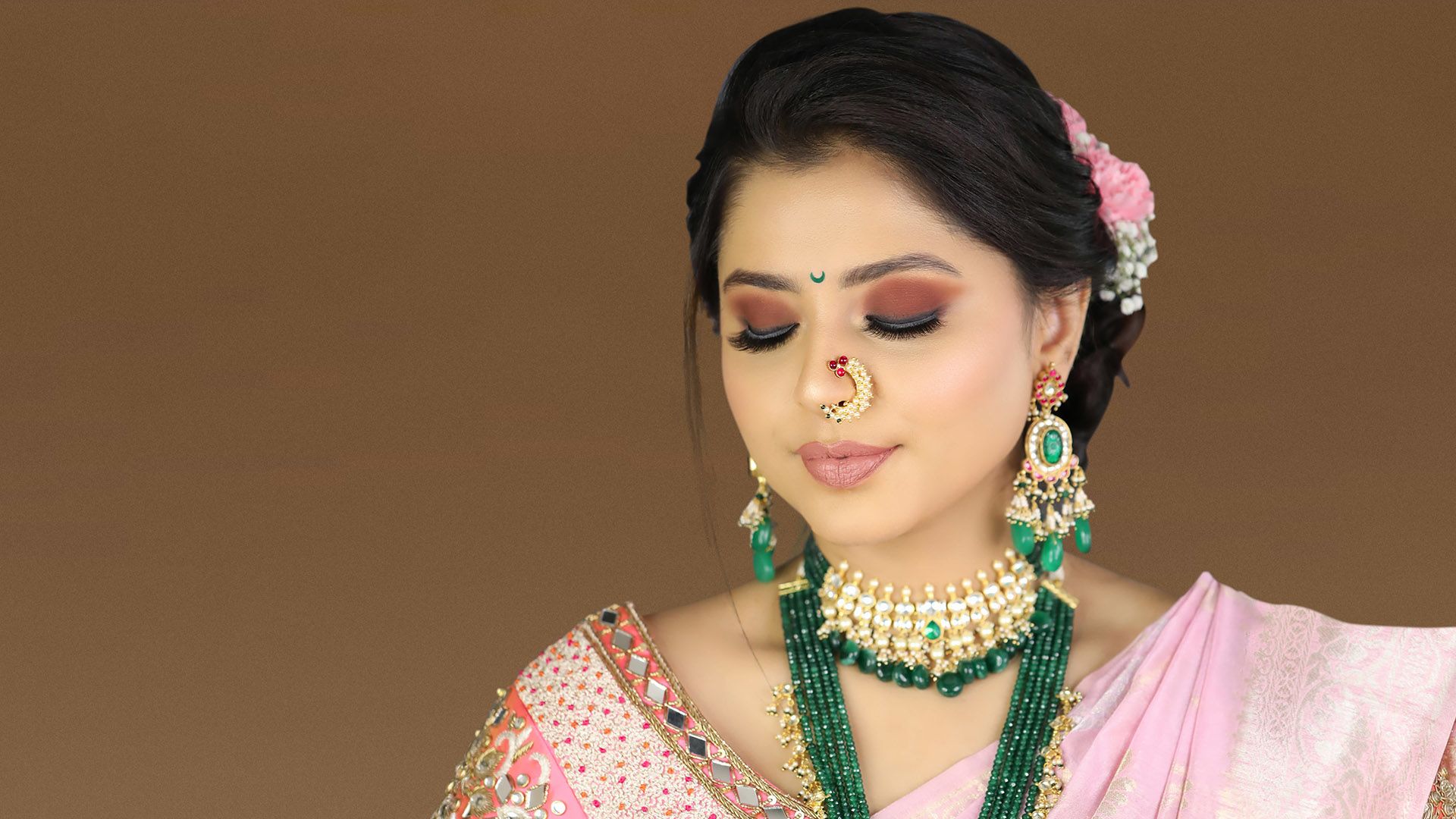 CLASSY BRIDES
Take a tour of Tejaswini's bridal makeup work
Beautiful and natural bridal makeup
bridal work
Welcome to Tejaswini
START CAREER
Pro Makeup Classes Stating at Pune from July 2021
Learn from makeup expert Tejaswini
read more
Welcome To Tejaswini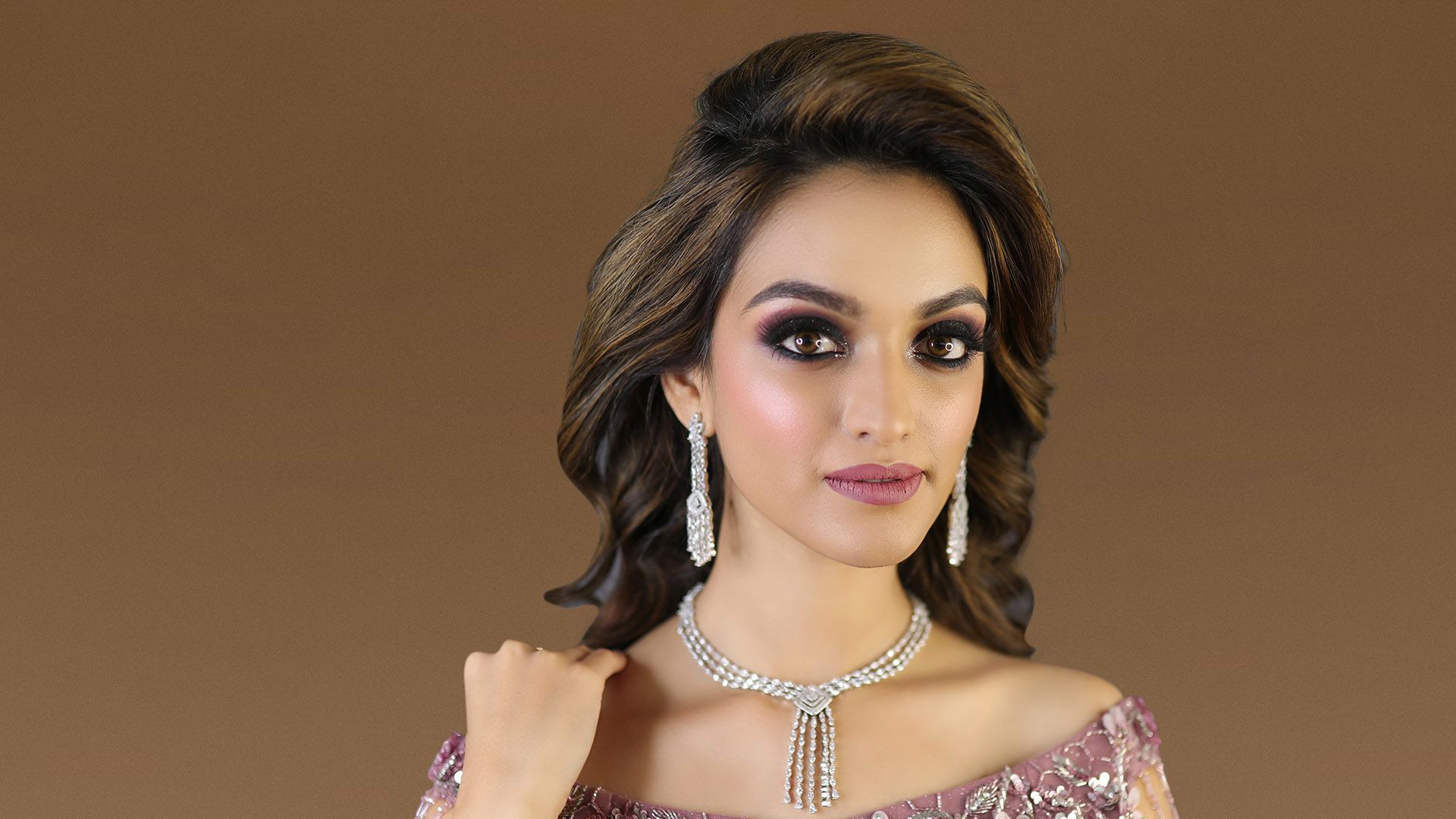 Timeless Beauty
Book your wedding date with Tejaswini
With Subtle and natural finish makeup
book now
Welcome to Tejaswini
Makeup Artist,Educator & Entrepreneur
Tejaswini
Best bridal makeup artist from Pune,Mumbai ( India)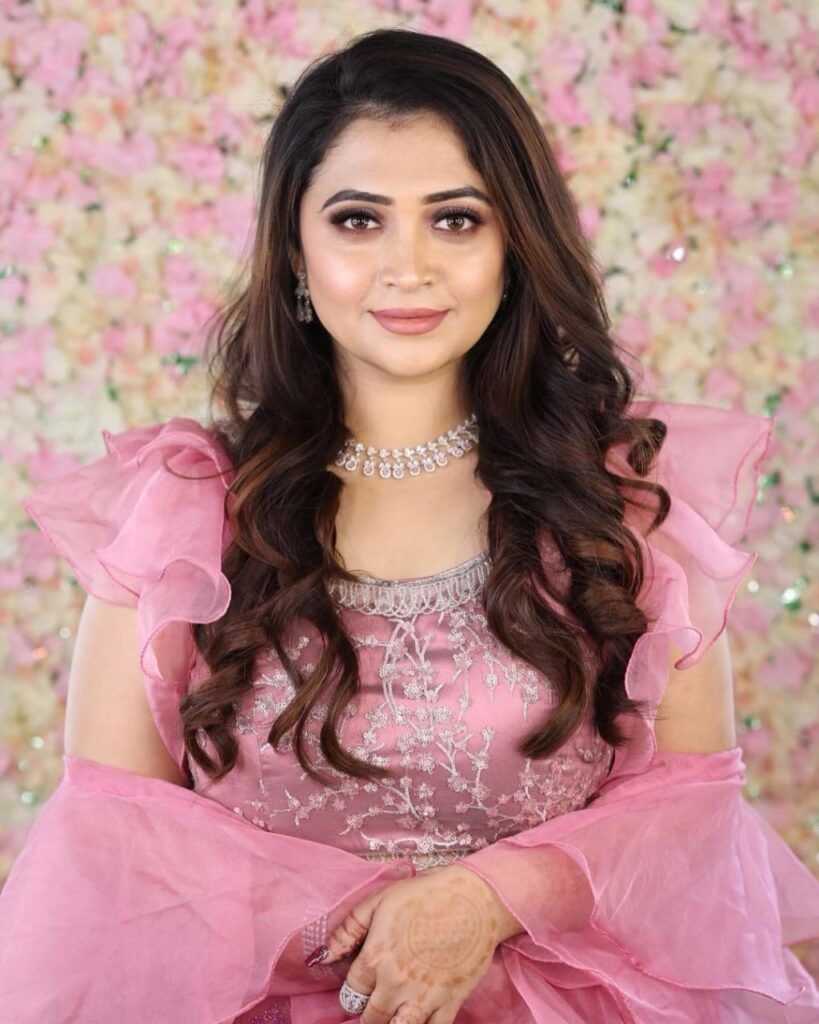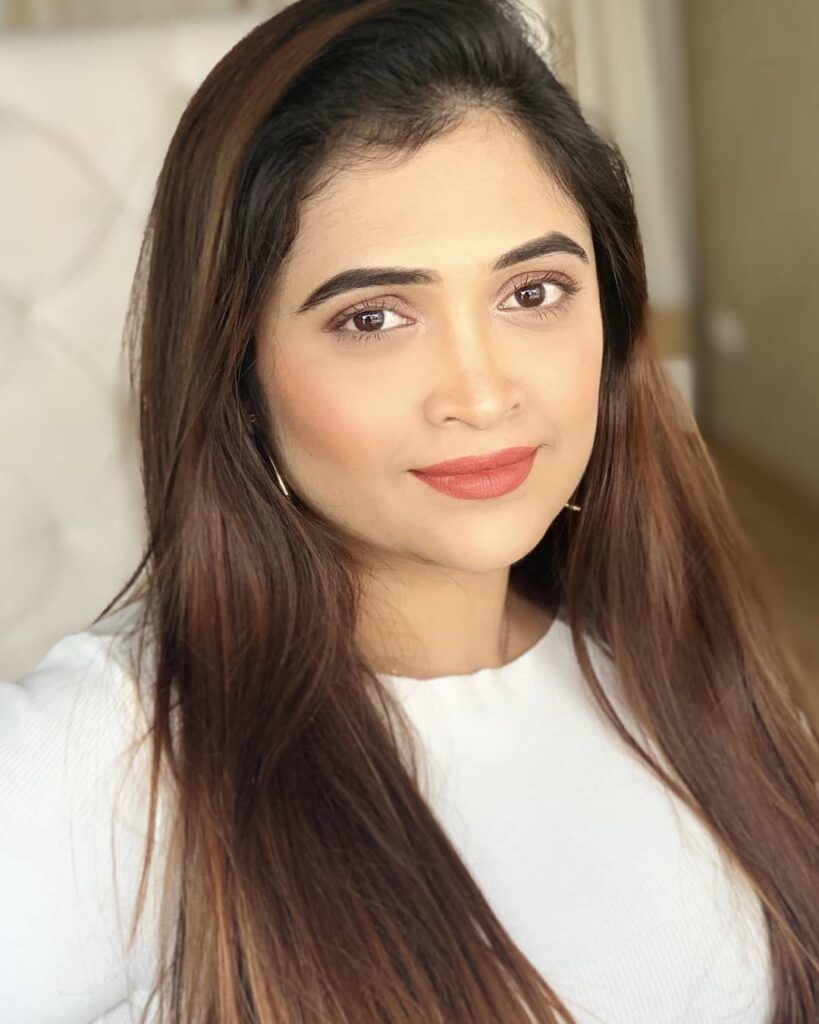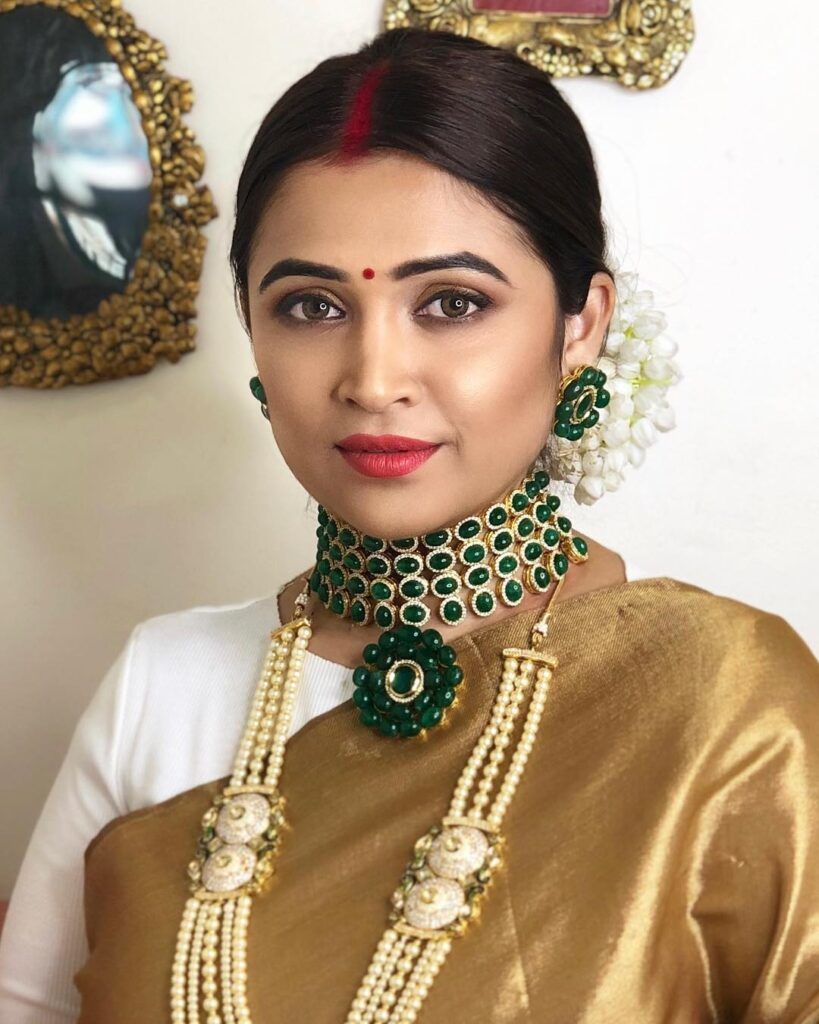 Tejaswini
is a versatile bridal makeup artist & makeup educator having 10 years of expereince
Tejaswini is the most sought-after bridal Indian makeup artist based out of Pune, having 10 years of experience. She generally travels to wedding location for bridal makeup but also has a makeup studio at Baner. She travels across India for destination wedding makeup. Tejaswini also has her own makeup and hair academy where she conducts professional makeup courses and bridal hairstyling classes. More than 300 students have passed from her academy in last 3 years. Tejaswini, being an entrepreneur is proud owner of Holy Nails, the most creative and recommended nail salon in Pune.
Best Bridal Makeup Artist in India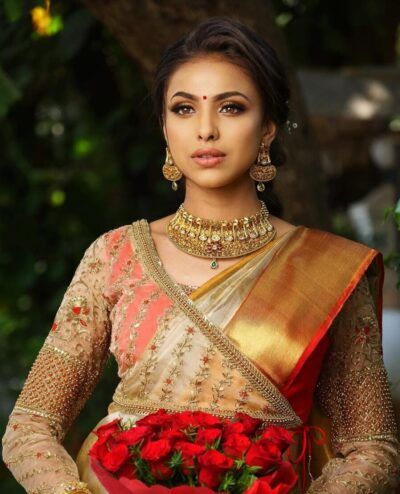 Looking for a bridal makeup artist in Pune, Mumbai (India)?
Bridal Makeup
natural and classy bridal makeup for all wedding functions
Are you looking for a Best Bridal Makeup Artist in Pune or Mumbai or anywhere in India for your wedding functions like Engagement, Vidhi, Reception, Haldi, Cocktail party or any other? Do you want every look to be different than others but still want to look the best version of you? Tejaswini is a Top Makeup Artist in India with 10 years of experience. She is most sought-after destination best wedding/Bridal Makeup artist in India.
Learn makeup from expert
makeup & hair courses
Pro Makeup Classes & Bridal Hairstyle Courses In Pune
Tejaswini Makeup Academy,Pune was established in 2018 for all makeup enthusiasts to learn professional makeup and bridal hairstyle from makeup expert Tejaswini. This academy provides the best in Makeup and hair courses for anyone wishing to learn pro makeup and self makeup for personal grooming. All courses are conducted personally by Tejaswini.
3
Years
Establised in 2018
30
Batches
Completed 30 batches in just 3 years
400
Students
More than 400 students passed till date
3000
Hours
3000+ hrs spent by Tejaswini on students